With Christmas fast approaching, I present our second gift related list. Everyone has to buy for at least one guy who has everything so I have pored over the Amazon catalog to bring you a bunch of gifts that I think most men would enjoy.
I have tried to select items that are varied in price to cater for all budgets. Remember – you only have 5 more shopping days before Amazon won't be able to deliver in time for Christmas.
10. Apple Airport Express $90.72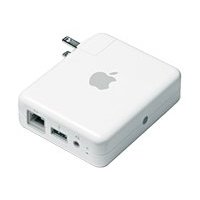 AirPort Express with AirTunes brings your iTunes music in your Mac or PC into your living room — or wherever in your home you have a stereo or a set of powered speakers.
All you have to do is connect your sound system to the audio port on the AirPort Express Base Station using an audio cable (included in the optional AirPort Express Stereo Connection Kit) and AirTunes lets you play your iTunes music through your stereo or powered speakers — wirelessly.
I have three of these in my home and I couldn't live without them now – best of all you can use them from a Mac or PC and it is as simple as selecting which airport you want to play (including multiple) out of from a menu that appears in iTunes. It also includes a USB port for wireless printing.
9. Remote Controlled Bugs $24.95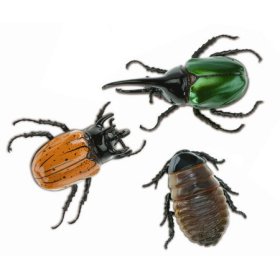 These bugs are exact replicas of those found in nature. They take two AAA batteries and are driven by a branch-shaped remote control. What guy wouldn't want to have some fun sending bugs around the house to scare everyone?
8. Pocket Compass $14.10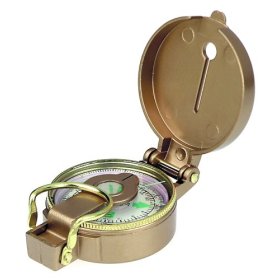 This is obviously a geek's toy. When I first moved to London, a pocket compass was the thing I needed most when getting around. No batteries required – just Earth's magnetic field! This is a heavy-duty metal lensatic sighting compass with luminous points and liquid dampening.
7. Planisphere Watch $49.95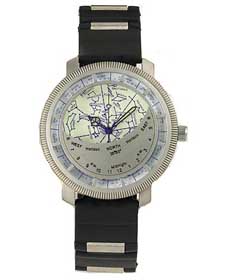 A perfect gift for your favorite astronomer! The face of this wristwatch is a mini planisphere that really works! Rotate the faceplate to any time and date and it displays a map of the constellations visible from mid-northern latitudes. Luminescent background glows in dark for 2 to 3 hours. Rubber/steel band adjusts to any wrist size. Face diameter, 1-5/8″.
6. An Incomplete Education $23.10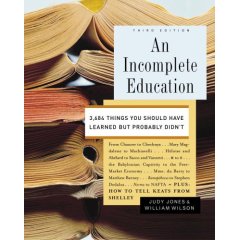 Think of this book as one-stop shopping for your brain. So you never studied philosophy? Turn to page 306. You can't tell Keats from Shelley? Page 195. Spanning 10,000 years of knowledge, featuring 3,684 things you should have learned but didn't (or forgot somewhere along the way), it covers world history, art history, economics, literature, science, political science, religion, psychology, even film (what's the big deal with Citizen Kane? See page 174). The updated edition of the 1990s bestseller.
5. Newton's Cradle $9.69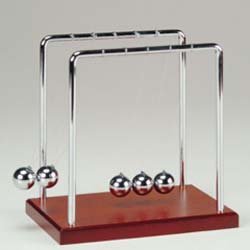 This is the classic "desk toy". Using Newton's third law has never been this much fun! Swing one ball and one ball on opposite end swings in response. You can spend hours playing with one of these things – I know, because I have!
4. Classic Gumball Machine $29.99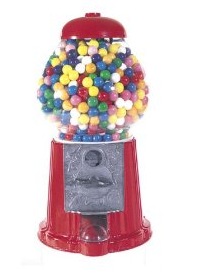 This would look great in an office or any space set aside for the guy with everything. The design is classic red. I received a gumball machine when I was younger and I loved it – it is a brilliant gift idea.
3. The Outsider $5.50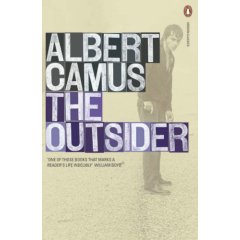 A young, amoral bachelor called Meursault kills an Arab on a beach in a fit of heat-induced rage. At his trial, the fact that he did not cry at his mother's funeral is a central piece of circumstantial evidence. He is sentenced to death, which merely serves to confirm his conviction that the universe is indifferent.
This book is very popular with guys and has inspired a film: Lo Straniero (1967), by Luchino Visconti. It was also the inspiration for the Cure's Killing an Arab, as well as, some say, Queen's Bohemian Rhapsody.
2. Popcorn maker $59.95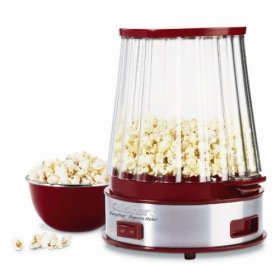 There is nothing better than sitting down with a big bowl of popcorn and watching your favorite movie. This popcorn maker is dishwasher safe and made of stainless steel. It certainly beats standing over a pot on the stove. For a double-banger gift, why not throw in item number 1 as well…
1. Complete James Dean Collection $27.49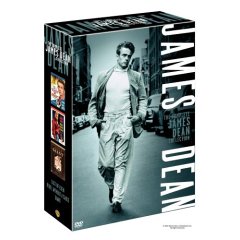 What guy has not once in his life wanted to be like James Dean? He was suave, kind, and masculine. This collection includes all three films that Dean starred in: Rebel Without a Cause, Giant, and East of Eden. I own all three and they are brilliant movies. Each film is presented in a double DVD special edition, and includes new and vintage documentaries, commentary tracks, publicity materials, and even the infamous "Drive Safely" commercial spot Dean filmed shortly before his death in a car accident.